Rogue:
Rogues are masters of their own destiny. They like to do whatever it is they wish whether it be theft to being a con-artist, to working for underground organizations. They are almost always trying to skirt the law and are usually wanted for one crime or another.
Mages
Mages are strong in the spiritual arts. Through meditation, self-sacrifice, and deligence, they can achieve feats deemed supernatural by mortal men. They work to bring balance to the world...or to destroy it.
Hunter
Hunters are attuned to their enviroments. Able to track almost any prey and able to sneak silently through the trees and tall grass, they are masters of their element. They work to preserve nature while honing their own abilities to vanish into the woods and strike silently.
Apprentice
Masters of the craft, these men and women have devoted themselves to the worship of the machine. Seekers of knowledge, these powerfully built, intelligent beings will stop at nothing to create their masterpieces whether it be in wood-work, black smithing, or clock-work. Some have even forged weapons of great, destructive power...
Squire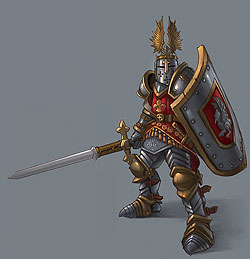 Squires are followers of peace and justice. They train their bodies and minds to become the perfect soldier. Their hearts belong to the kingdom, and their loyality to the people. Such proud men and women will sacrifice their very lives to protect the weak and they will travel to the ends of the earth to punish the wicked.
_________________
Admin




Posts

: 8015


Bounty

: 41


Join date

: 2011-09-01


Age

: 35



Now, depending on your choices, the class you choose can actually evolve into sub-catagories. For example: A Rogue can become a Thief or an Assasin depending on what skills you choose later on as you level up.
Some classes can share the same evolutionary tree.
Here are SOME of the classes your character can evolve into.
| | | | |
| --- | --- | --- | --- |
| Rogue | Assassin | Thief | Mercenary |
| Mage | Necromancer | Elemental Wizard | Druid |
| Huntsman | Trapper | Sniper | Survivalist |
| Apprentice | Blacksmith | Clock-Work Genuis | Steam Engineer |
| Squire | Knight | Cleric | Elite Guard |
_________________
Admin




Posts

: 8015


Bounty

: 41


Join date

: 2011-09-01


Age

: 35






Posts

: 977


Bounty

: 8


Join date

: 2011-09-01


Age

: 26






Posts

: 1253


Bounty

: 7


Join date

: 2011-09-01


Age

: 27






Posts

: 9


Bounty

: 0


Join date

: 2011-09-01






Posts

: 1511


Bounty

: 12


Join date

: 2011-09-01


Age

: 22



Admin




Posts

: 4470


Bounty

: 20


Join date

: 2011-09-01


Age

: 30


Location

: The Boneyard, New California Republic



Similar topics
---
Permissions in this forum:
You
cannot
reply to topics in this forum